Tahoe Production House loves being a sponsor of South Shore's favorite summertime concert series Live at Lakeview!  We recently produced a overview segment for the event that they can use on their website and social media outlets.  Take a look below: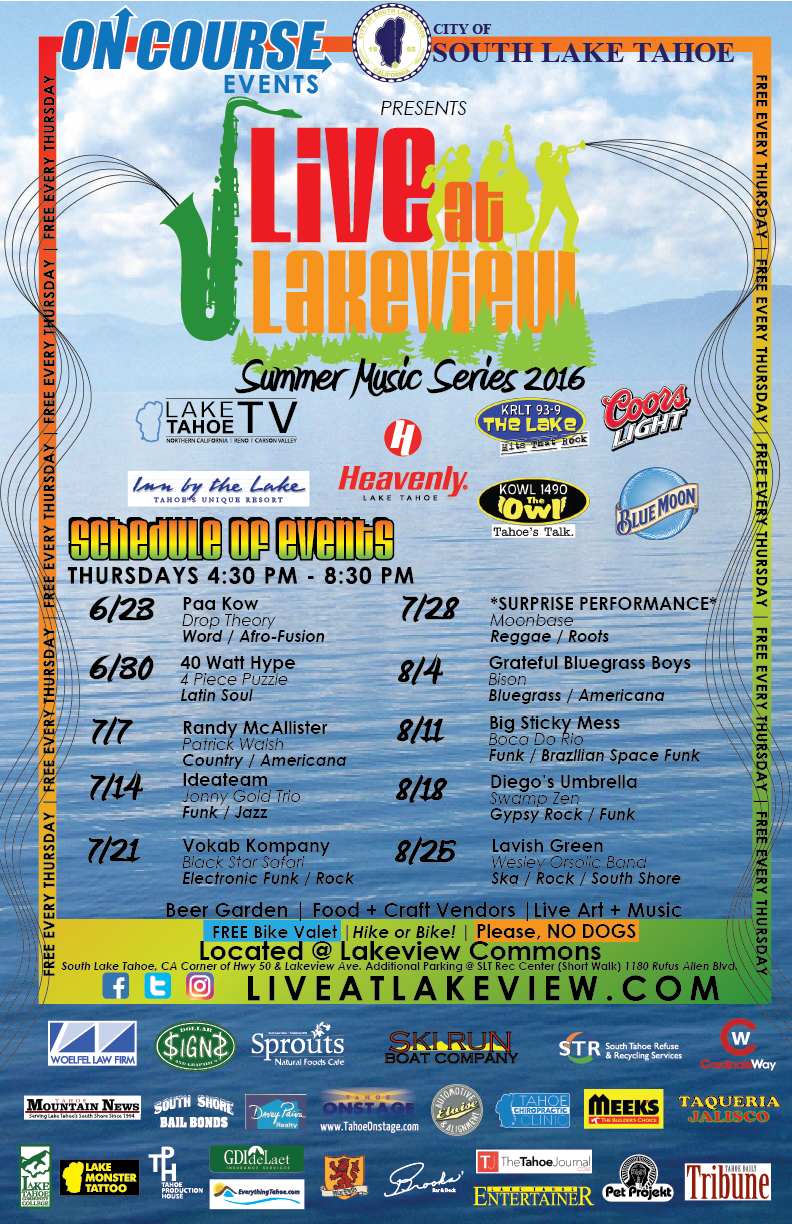 ABOUT LIVE AT LAKEVIEW:
Every Thursday night hundreds of locals and visitors gather at Lakeview Commons to enjoy a wide variety of live music and live art as they shop with local vendors, eat delicious food and take in the views of Lake Tahoe from the beer & wine garden. These events are FREE to attend and also offer a FREE Bike Valet Service!  Parking is limited; with off-site locations available at the SLT Recreation Center (1180 Rufus Allen Blvd.) Bike or hike!