Tahoe Production House recently wrapped production on creating 4 different ads for the Lake Tahoe Community College with the purpose of being run in the Reno Tahoe International Airport.
Advertising at Reno-Tahoe International Airport is an outstanding way to reach over 3.76 million people per year with your message. We loved creating these engaging ads to promote 4 different programs offered at LTCC.
---
CULINARY ARTS PROGRAM
The Culinary Arts program at Lake Tahoe Community College represents both traditional and contemporary approaches to culinary arts education. It is our goal to prepare individuals for rewarding careers in the food service profession while serving the food service industry by providing a trained and knowledgeable work force. We take a grounded approach to culinary arts as expressed our mission:
The mission of the Culinary Arts program is to be of service to students and to the community of the Lake Tahoe basin by providing an education that is both practical and vocational in nature while serving as a source of self-enrichment.
While there is a strong emphasis in preparing students for the practical realities of careers in the food service industry, our Culinary Arts program departs from traditional, more vocationally oriented schools. Our unique program emphasizes both a serious academic approach and a spiritual, personal relationship to the Culinary Arts. The food service industry has matured to a point that requires its practitioners to have higher-order thinking skills to go along with the performance skills. Our program strives to meet this "real world" need while fostering a passion for food and cooking in our students.
The Associate degree in Culinary Arts can be accomplished through the completion of both the Foundations of Cooking and the Foundations of Baking and Pastry certificates of achievement and general education requirements plus the requisite number of electives.
NATURAL SCIENCE
The Natural Science degree program at Lake Tahoe Community College provides students with an introduction to the nature of living things, our physical environment, matter, energy, and their interactions. The core areas covered by the degree are biology, chemistry, geology, geography, mathematics, and physics. Additionally, students pursuing this major have the option of exploring such diverse fields as environmental science and physical science. Many of the courses emphasize exploration and study Lake Tahoe and the surrounding areas, a natural lab of outstanding beauty and richness.
The Geography and Geology programs at Lake Tahoe Community College each provides students with general background knowledge through lecture, lab, and field-based courses. Students will gain a broader understanding of their physical environment and the interconnectedness between it and other disciplines.
WILDERNESS
The Wilderness Education program at Lake Tahoe Community College offers academic field courses across the Sierra Nevada. Our courses challenge students to learn not only from books but also from the natural landscape. Because learning and living are integrated in the field, our courses provide opportunity for both intellectual and personal growth. We seek students with a curiosity about the natural world, a willingness to work hard, and the ability to travel and study cooperatively in an outdoor setting.
The Wilderness Education degree or certificate is designed to prepare students to become theoretically and technically competent wilderness specialists who can apply their skills as outdoor leaders to diverse groups and environments in a world with a growing population and finite wilderness resources. The curriculum provides a balanced foundation of all aspects of wilderness education/outdoor recreation. Students will gain basic competencies in outdoor-based activities, wilderness first aid skills, experiential educational theory, group dynamics, leadership theory and skills, and environmental awareness. There is emphasis on the integration of academic work and technical field skills. The completion of the major is appropriate for students who are outdoor-oriented and who seek individual enrichment and growth.
Choose a degree or certificate in Wilderness Education in the following concentrations: Climbing, Snow Skills, Water Skills, Search and Rescue.
FIRE ACADEMY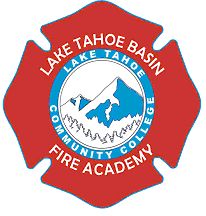 The Fire Academy at Lake Tahoe Community College is offered through partnerships with the Lake Valley Fire Protection District, South Lake Tahoe Fire Rescue, Eastern Alpine County Fire Rescue, and Tahoe Douglas Fire Protection District. Lake Tahoe Community College is recognized by the California State Fire Marshal and the State Board of Fire Services as an Accredited Regional Training Program (ARTP).
The Fire Academy is offered in an extended three-quarter format (fall, winter and spring). This enables students to maintain employment while preparing for a career in fire service. The Fire Academy is held September through June. Classes are held on Mondays and Saturdays (7:30am to 5:30pm) with occasional changes, plus, 21 hours TBA. The Academy's required 80% academic standard and intense physical requirements are rigorous. Candidates need to be aware that the program places extraordinary demands on time and resources. Students are required to have reliable transportation since the majority of the classes meet at various off campus training facilities, up to 35 miles from the college campus.
ABOUT LAKE TAHOE COMMUNITY COLLEGE:
Vision, Mission, and Beliefs
---
Vision
---
"California's Premier Destination Community College"
Mission
---
Lake Tahoe Community College serves our local, regional, and global communities by promoting comprehensive learning, success, and life-changing opportunities. Through quality instruction and student support, our personalized approach to teaching and learning empowers students to achieve their educational and personal goals.
Beliefs
---
We at Lake Tahoe Community College believe:
• Students come first
• An educated citizenry is fundamental
• Learning enhances the quality of life
• Innovation, integrity, high standards and the pursuit of excellence are essential
• Diversity enriches
• We make a difference