Artemisia Tridentata is made up of 3 local art teachers looking to bring art to communities that need it most. 
Molly Kevin, Lauren Gandolfo, and Annie Clark —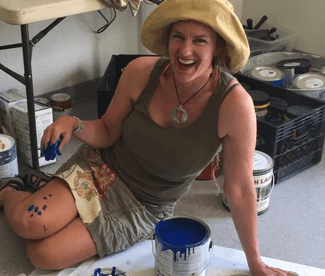 reached out to Tahoe Production House to bring their website up to date and easier to manage.  We built out their new design on WordPress Avada Theme and are really happy with how it came out.  Take a look at a few screen grabs below or visit www.artemisia3.org!
Tridentata Arts customizes your project to fit the needs of your "community".  This can be a classroom, community center, homeschool or learning pod, retirement community, corporation, or a group of friends.
Our vision Our vision is to customize artistic, collaborative experiences with a focus on local culture.  We are passionate about creating art experiences for children of all ages in rural communities!
Our mission Our mission is to engage with communities to help guide and create art projects of all types and sizes.  As artists, we facilitate experiences that express the local culture of your community!
Tridentata Arts is always willing to work within your range of budget and offer special rates for non-profit and educational organizations.  We can also help find grants and encourage community support to fund-raise for your project.