Tahoe Production House recently produced the 2022 Live at Lakeview Commercial. Take a look at the finished spot below!
SCRIPT
VO: Free live music on the beach returns this summer! On Course Events, The City of South Lake Tahoe & Tahoe Wellness Center present the Live at Lakeview Summer Music Series.
VO: Starting Thursday June 23rd, join us every week at Lakeview Commons to enjoy live music and art while you shop, eat, and take in the views of Lake Tahoe from the beer & wine garden.
VO: This summer's lineup ranges from blues to rock, reggae and bluegrass. Get the full line up and stay connected with Live at Lakeview online for a backstage pass to your favorite summer concerts!
Live at Lakeview Returns to South Lake Tahoe June 23, 2022!
Your favorite Summer Music Series is making a long overdue return this summer!
We are beginning to accept artist applications. If you'd like to submit your band, your favorite band or your uncle Jim's band, fill out this application linked here.
If you're interested in sponsoring the event or joining us as a vendor, please email LiveatLakeview@gmail.com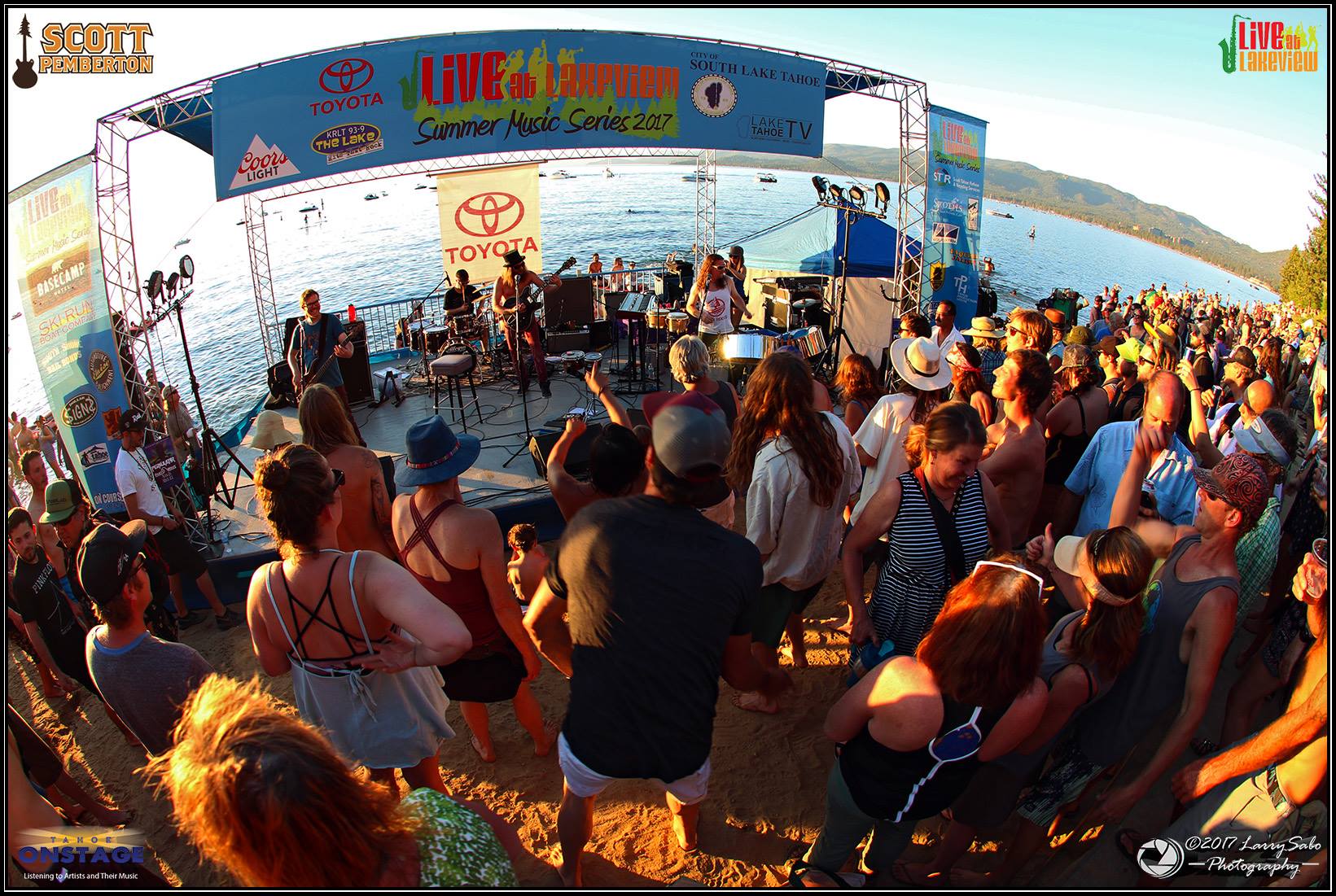 To stay connected please follow @LiveatLakeview on Facebook, Instagram and Twitter.The series takes place at Lakeview Commons (intersection of US HWY 50 and Lakeview Avenue) every Thursday evening June 23 – August 25, 2022! Come enjoy live music, unique local vendors along the shore of beautiful Lake Tahoe! Stunning views, Stand up paddle board rentals, a beautiful sandy beach, amphitheater seating, and fun for the entire family!