Tahoe Production House was thrilled to partner with Lake Tahoe Community College Foundation to create a site tour video of the Lisa Maloff University Center. This state-of-the-art facility, completed in 2019, provides a beautiful and modern space for students to learn, study, and collaborate.
Our team worked closely with the college to create a video that would showcase the University Center's features and capabilities. We conducted a walkthrough of the building with the college staff to identify the most important areas to highlight in the video. We then planned out the shoot, carefully selecting the best angles and shots to showcase the building's modern design, beautiful views, and cutting-edge technology.
Our production team used a combination of cinematic camera movements and drone footage to capture the building's unique features and provide an engaging tour experience for potential visitors. We also included interviews with college staff and clients to provide a personal touch and highlight the University Center's role in the community.
The resulting video is a stunning showcase of the Lisa Maloff University Center, highlighting its innovative design and advanced technology. It's an excellent marketing tool for the college to use to promote the University Center to prospective students, faculty, and community members.
Tahoe Production House is proud to have been part of this project and looks forward to continuing to work with Lake Tahoe Community College Foundation to produce engaging and effective marketing materials.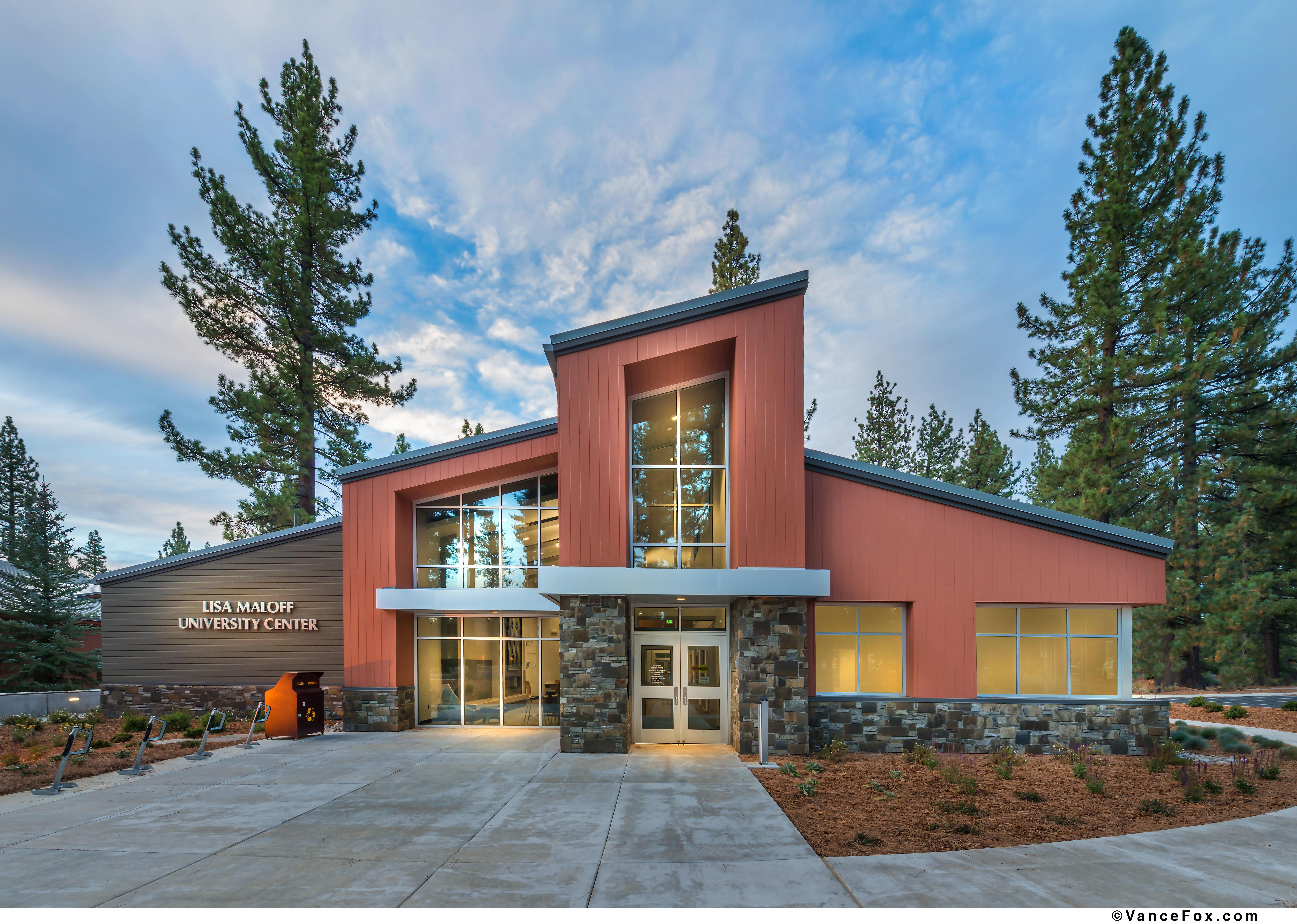 ABOUT  LTCC UNIVERSITY CENTER:
The Lisa Maloff University Center at Lake Tahoe Community College offers a higher level of comfort and technology for advanced education, meetings, and special events on Lake Tahoe's South Shore. Designed as the hub for access to higher education, the University Center provides the most modern and effective instructional, multimedia, and telecommunications equipment available to engage students with.
Learn more
about the degrees and certificates that are currently available through our
University Partners
. This innovative facility is also available for organizations and businesses looking for an impressive space to host their meetings in. The design of the University Center weaves mountain modern elements and upscale touches with abundant natural light to create bright and airy spaces. The 7,000-square-foot space includes four flexible rooms that are fully equipped with the latest technology, including interactive displays, laser projectors, and motion sensing cameras. The building also has a fully integrated executive conference room and an outdoor courtyard that can serve as a hosting area for special events. Learn more at
ltccmeetings.com
.