Tahoe Production House is proud to offer certified Trusted Photographer services for Google Business Photos in Reno, Carson Valley, Sacramento, and Lake Tahoe. Our goal is to help local businesses increase their online presence and reach a wider audience through the power of technology. One of our recent projects was capturing a Google Business 360 Virtual Tour for Lake Tahoe Community College Lisa Maloff University Center in Lake Tahoe, CA.
A 360 virtual tour allows potential customers to take a virtual walk-through of your business, giving them a better understanding of your space and services. By integrating with Google Street View, businesses can be easily found on Google Maps and searches, which can drive more foot traffic and inquiries. At Tahoe Production House, we understand the importance of showcasing your business in the best light possible. That's why we offer a free walk-through of your space to provide you with a quote for a 360 virtual tour.
Our team of experienced photographers uses the latest equipment and techniques to create high-quality virtual tours that accurately represent your business. We believe in the power of technology to drive growth and success, and we're dedicated to helping local businesses take advantage of the opportunities it offers. If you're interested in learning more about our Google Business 360 Virtual Tour services, we'd love to hear from you.
Google 360 Virtual Tours For Businesses
Optimized Local Ranking We will assist to optimize your Google Profile to Improve Local Search.
Affordable Pricing The virtual tour will help bring customers to your location every month, but you only pay for it ONCE. Keep it FOREVER Those who view a listing with a virtual tour are twice as likely to be interested to go there.
Sales Tools Great way to give people a visual of what you used to try describe through a phone call or email.
Facebook / Website We can assist to embed your tour on social media or your website.
For more information or to request a quote, check out our Google Photos page!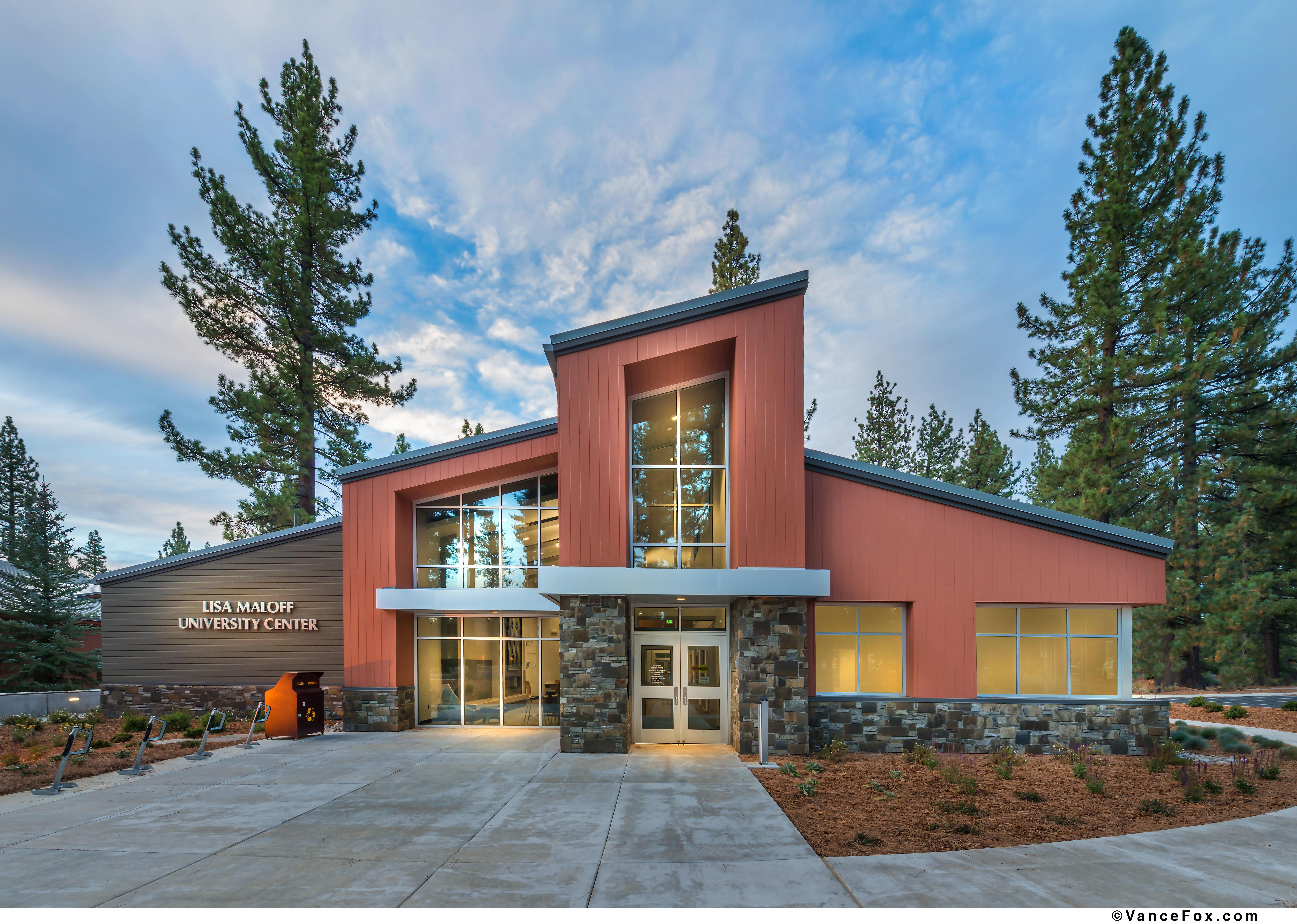 ABOUT  LTCC UNIVERSITY CENTER:
The Lisa Maloff University Center at Lake Tahoe Community College offers a higher level of comfort and technology for advanced education, meetings, and special events on Lake Tahoe's South Shore. Designed as the hub for access to higher education, the University Center provides the most modern and effective instructional, multimedia, and telecommunications equipment available to engage students with.
Learn more
about the degrees and certificates that are currently available through our
University Partners
. This innovative facility is also available for organizations and businesses looking for an impressive space to host their meetings in. The design of the University Center weaves mountain modern elements and upscale touches with abundant natural light to create bright and airy spaces. The 7,000-square-foot space includes four flexible rooms that are fully equipped with the latest technology, including interactive displays, laser projectors, and motion sensing cameras. The building also has a fully integrated executive conference room and an outdoor courtyard that can serve as a hosting area for special events. Learn more at
ltccmeetings.com
.